Twenty-Five Years
Celebrating its twenty-fifth year in 2022, Asian Art in London continues to promote London as a centre of excellence for the arts of Asia. During October and November, in and around Central London, a varied and extensive programme of specialised exhibitions and auctions will be offered for sale by its Participants who are respected dealers, galleries and auction houses specialising in Asian art. The works of art offered for sale range across the Indian and Islamic world; China, Japan and Korea and encompass South-East Asia, whether ancient or modern; representative or abstract.
Every year, Asian Art in London attracts large numbers of international visitors to London and into our galleries and auction houses. This annual celebration is supported by a printed guidebook detailing the exciting exhibitions and auctions held by our Participants, together with information on museums, cultural institutions and publications specialising in Asian art. Our two leading sponsors, Apollo and Antiques Trade Gazette, sponsor awards for the outstanding works of art.
Throughout the year Asian Art in London is proud to promote a wide range of art events across the UK. These include symposia, performances, gallery talks, openings, lectures, short courses and much more. London's eclectic resources make it a hub for art-world professionals and enthusiasts. This page is regularly updated.
Gala Party
In 2022 we are delighted to return to planning a Gala Party. Held over the years in a range of London's major museums and venues, the event is a celebration of London as the key player across all fields in the global Asian art market. The evening is a chance for Asian Art in London Participants to mark this milestone anniversary: to socialise with collectors, museum directors, curators, journalists and friends of Asian Art in London.
Our London Event
Asian Art in London is an annual programme that promotes London as a centre of excellence in the arts of Asia. Each October/November in and around Central London an intensive programme of specialised exhibitions, auctions and lectures is offered by its Participants –  respected dealers, major auction houses and cultural institutions specialising in Asian Art. The dates for 2022 are:
Indian & Islamic Art: 20 – 29 October 2022
East Asian Art: 27 October – 5 November 2022
Our 25th anniversary silver theme is a detail of the following artwork:
Moonstruck by ANDO Saeko (b.1968)
Coloured lacquers, eggshell and metal foil inlays
60 x 60 x 3.8 cm
For enquiries please contact info@asianartinlondon.com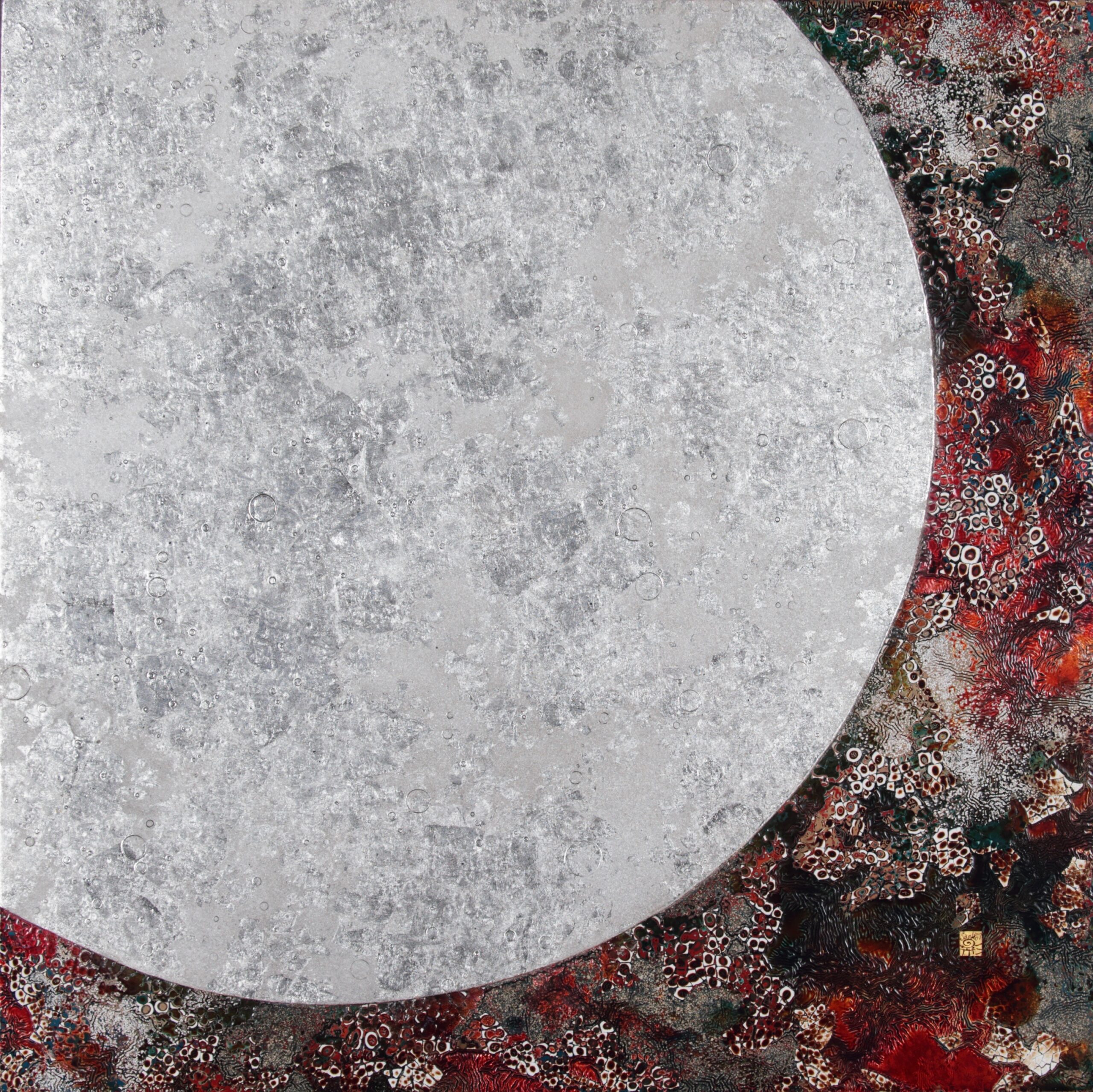 Gallery Hops
Asian Art in London typically organises group tours of up to 15 people during our Autumn event. The tours are focused on our three key locations: Kensington, Mayfair & St. James's. We look forward to resuming these post-Covid.